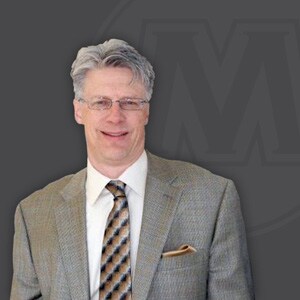 WWW.MARKLEYMOTORSFLEET.COM
John Hoelemenn
Markely Motors Buick GMC
Fleet/Commercial Sales
Phone: 970.377.6205
email:  jhoelmenn@markleymotors.com
For your complete Fleet and Commercial Sales
Visit us at:
FLEET SALES
I proudly work for a company that has been in business since 1936 and one of the oldest established businesses in Fort Collins. I handle consumer /commercial fleet sales and commercial financing and leasing for Honda, Buick, and GMC products. Regardless if you have a small or large business or municipality, I can show you options for controlling your fleet costs with a quality product that will maximize vehicle life cycle while minimizing vehicle downtime and your output costs. I can also handle the trade, re-marketing or disposition of your fleet regardless if you are replacing it with another vehicle. We offer priority service if your vehicle is mechanically disabled and keep all major components and parts in stock. Also, all of our fleet customers receive a free 7-year, 100,000-mile power-train warranty if you perform your service with us. Reduce your operation costs even more as every fourth oil change is on us!
SPECIAL PRICING FOR YOUR EMPLOYEES OR FAMILY
Although Fleet Sales are typically aimed at business buyers, we are excited to offer Special Pricing to employees and family members of our Fleet Customers when purchasing a single vehicle. This will allow you a hassle-free car buying experience. It is a much easier way to buy a car with minimum negotiation and time spent at the dealership. I can do everything from handle your trade, selling your new car, or arrange financing, without the long cryptic talks between the retail and financing departments that you might experience at most dealerships. I have 24 banks that I work with that can handle your finance, special finance or customized leasing needs. You would still receive our other great Markley Dealer Benefits such as shuttle service anytime you service your vehicle with us. Also on newly purchased vehicles, if you perform your scheduled maintenance with us, Markley Motors will warranty your power-train for 7-years or 100,000-miles. And every fourth oil change is on us! I can also assist you with a certified pre-owned vehicle or special priced vehicles. Let us know what you are looking for and if we do not have it in stock, our buyer can usually find the vehicle for you.